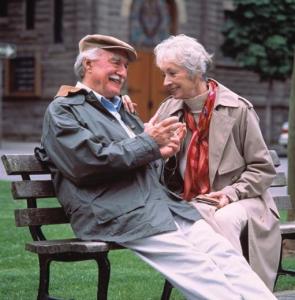 Physical and cognitive impairments due to disability, dementia, or Alzheimer's present challenging issues.  Health care decisions, living arrangements and financial management will often fall on family members and loved ones. Unfortunately, estate planning documents such as powers of attorney and health care proxies often do not exist for an impaired person.  In those cases, it is sometimes necessary to obtain authority from a court to assist a disabled person with his or her day-to-day decisions.  Oalican Law Group assists clients in seeking guardianships and conservatorships for individuals who can no longer manage their personal or financial affairs.  We navigate the complicated world of guardianship when it is necessary to make the legal and financial decisions for an incapacitated person.  We firmly believe that elderly afflicted by dementia or Alzheimer's disease, and persons with disabilities deserve quality legal representation at every stage of their lives.
Visit the Guardianship and Conservatorship page of The Massachusetts Probate and Family Court Department for additional information.
Please also feel free to contact Oalican Law Group to schedule an appointment in one of our locations.